Owatonna Groundsmasters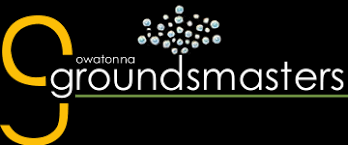 ---
Description
Founded in 1984, Owatonna Groundsmasters is full service lawn care company providing residential and commercial landscape maintenance in Owatonna, Faribault, and the surrounding areas Minnesota.
• Weekly Lawn Maintenance
• Lawn Fertilization Programs
• Weed Control Programs
The grounds surrounding a business are often the first impression for your customers. Owatonna Groundsmasters offers a wide range of services for commercial properties. From general lawn care, landscaping, even snow removal and parking lot sweeping – everything we offer makes your commercial property look its very best.
Owatonna Groundsmasters fall clean up and aerating services. If you're tired of cleaning up your lawn after the leaves fall and getting your lawn ready for winter, give Owatonna Groundsmasters a call. They will take care of your fall clean up and aerating troubles this fall so you can enjoy the beautiful weather!
Aerating your lawn will allow root expansion and water retention by removing cores of soil. The best time to aerate is in the spring or fall seasons to promote root growth. Rolling your lawn smoothes out any unwanted bumps and helps give even look to your mowing patterns.
Rolling should be performed when the ground is moist. Our 2,500-pound vibrating roller is big enough to get your yard nice and smooth!
---
Owatonna Groundsmasters Items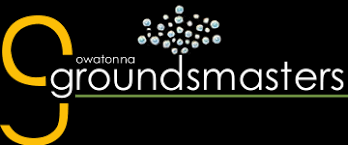 Retail Value: $75.00
Your Price: $53.00
In Stock